Providing education to farmers is one tangible manifestations of Medion's commitment to adding value for all stakeholders. Even during the pandemic, Medion runs online education programs that are routinely held via virtual zoom and live streaming which can be watched on social media (Facebook and Instagram @medionindonesia.id).
In September 2022, Medion held educational seminars in different regions of Pakistan, namely Islamabad, Rawalpindi, Peshawar, Faisalabad, Gujranwala, and Lahore. In this series of seminars, Medion presented drh. Budi Purwanto and drh. Yonatan Dimascahyo Budianto, MSc., MM. as Technical Education & Consultation Medion as a speaker. Topics covered were ND G7 disease management,, vaccination programs, serology, and product introduction.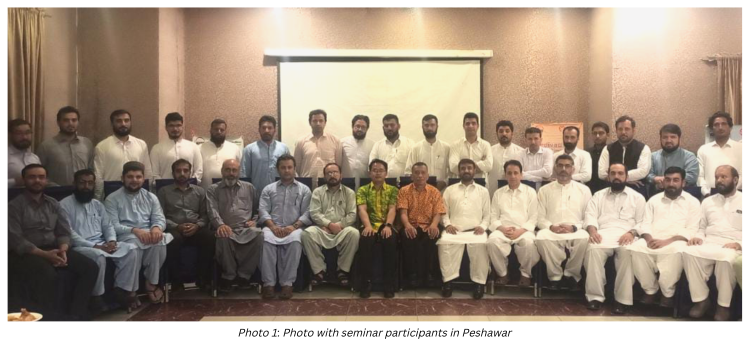 This seminar was attended by 256 participants, including of broiler farmers, farm breeders and integrators, veterinarians (prescribers), lecturers, and farm managers who have experience in the livestock industry. The participants were very enthusiastic about participating in the seminar because the topics presented were in accordance with the latest livestock conditions. They found the seminar was very useful and provided new knowledge needed to overcome problems in animal husbandry. They also hope that Medion will continue to provide education in the future.
In addition to conducting the seminar, Medion also participated in the Pakistan International Expo 2022 held on September 15th – 17th, 2022 at Expo Center Lahore. At the fair, Medion introduced visitors to a range of high-quality vaccine products for poultry. We hope that Medion products will become more well known and widely used in Pakistan and surrounding areas.
Medion Held Seminars and Participated in Exhibitions in Pakistan