In creating a collaboration that yields value for both partners, we provide toll manufacturing services with quality control at all stages of production as well as the use of global-based technology to produce high quality products.


Our production facilities are certified:

– Good Manufacturing Practice
– ISO 9001:2015
– ISO 14001:2015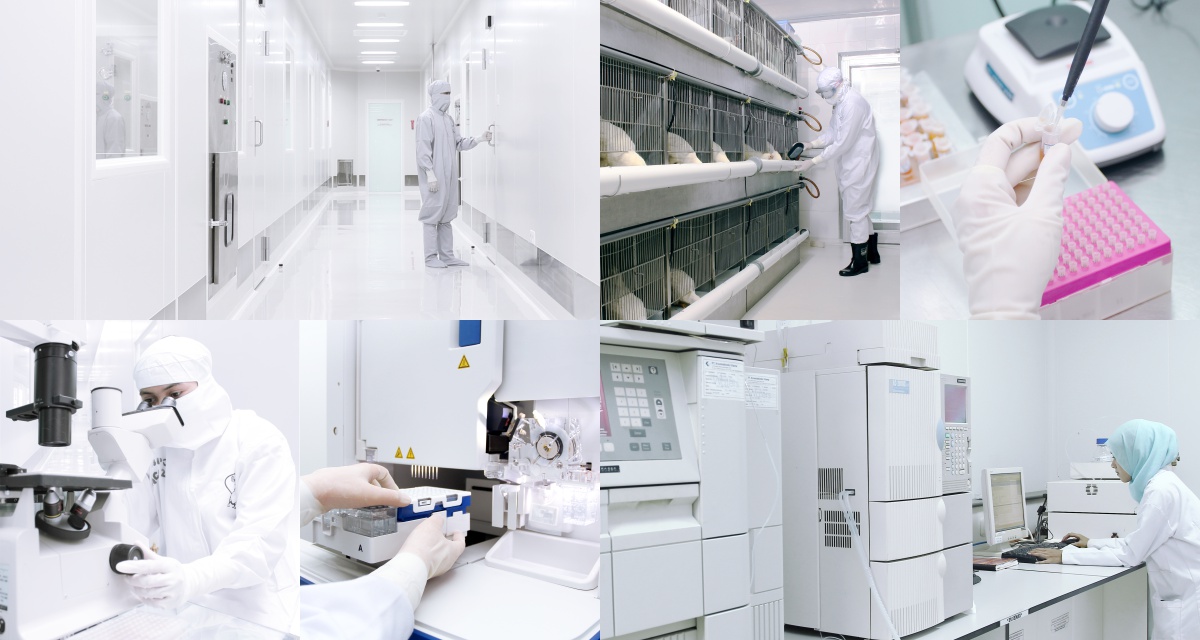 We strive to achieve the best potential to match global needs related to animal health products and services in line with our role in the welfare of society. With such great responsibility, collaboration in mutually beneficial partnerships is the main key to creating a strong network for mutual success.

Medion Animal Health is experienced in research in various aspects of the animal husbandry industry, equipped with BSL laboratories and facilities such as bacteriology, virology, parasitology and pharmacology. These resources in addition to its expertise have great potential to provide added value in the world of animal health. So far, we have carried out various research collaborations and projects in the form of leasing animal cages and related diagnostic essays with other institutions in Indonesia and abroad.
Our Partners

Our partners include academic institutions, private companies, governments, and various communities. We are very open for interdisciplinary, interorganizational, and international collaboration as it will facilitate research advancement. Joining forces of different cultures, talents, and resources that eventually complement each other's skill and technology will bring the best scientific outcomes, holistic solutions, and innovations for a better future.
Areas of Interest

Our focus of interest as well as our business-related expertise include but are not limited to:

a. Vaccine and pharmaceutical research and technology
b. Animal disease surveillance
c. Antimicrobial resistance
d. Biomolecular technology
e. Parasitic control
f. Animal pen rental
g. Animal health-related diagnostic assays