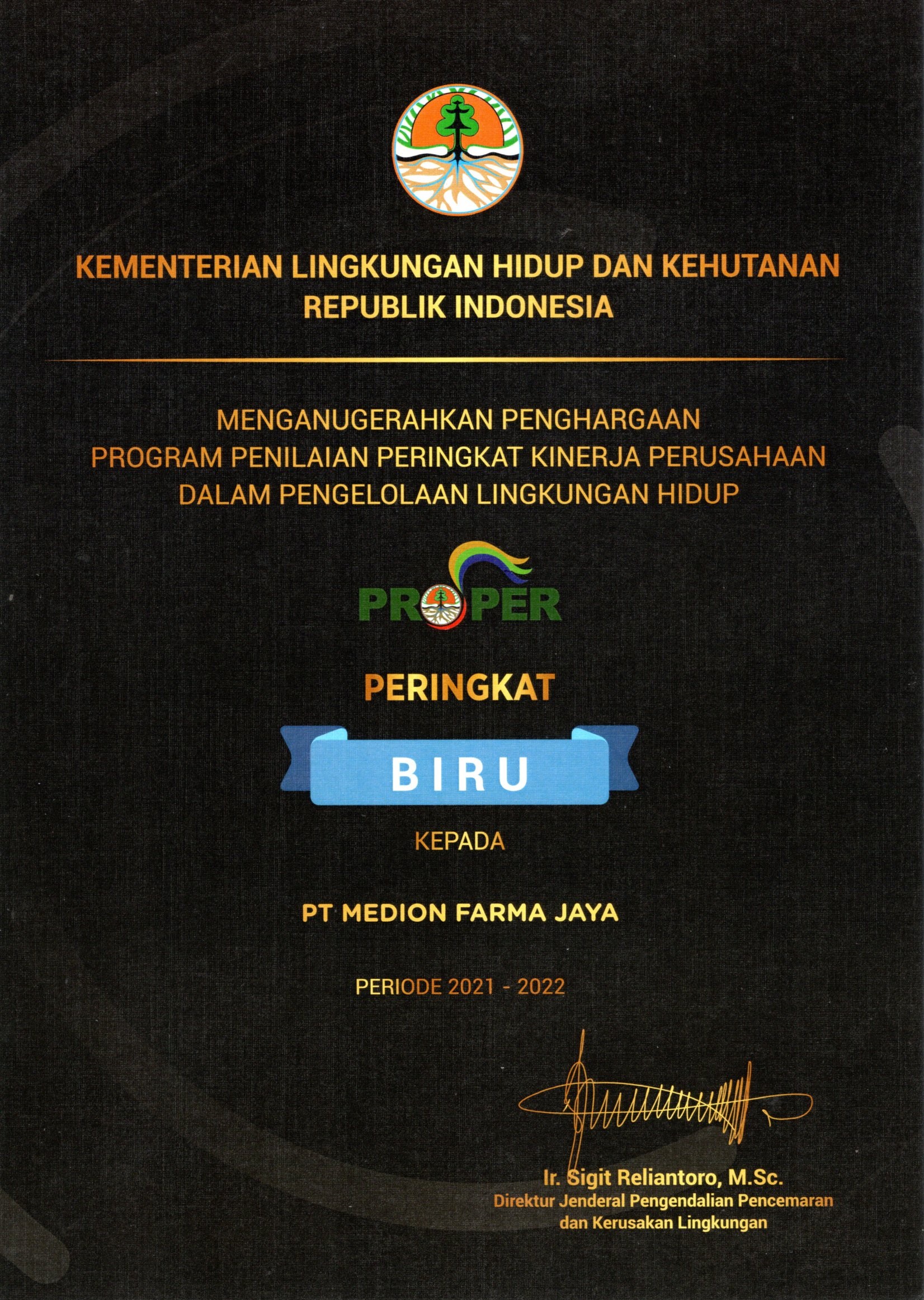 The Corporate Performance Evaluation Program in Environmental Management (PROPER) is organized by the Ministry of Environment and Forests of the Republic of Indonesia. This program aims to encourage the compliance of the industrial sector to preserve the environment in carrying out its business following applicable laws and regulations. The basis for the current assessment is the environmental documentation and reporting requirements, environmental regulations related to water protection, air protection and disposal of hazardous and toxic wastes management (B3).
The PROPER program runs regularly every year and has been running for 25 years, with increasing numbers of participants in 2021-2022. Compared to the previous year, there was an increase of 23%. Of the 3,200 companies listed as participants, 1,180 are agro-industrial companies, 1,356 are service infrastructure companies and 664 are oil and gas energy mining companies.
PT Medion Farma Jaya has once again earned a blue score as one of the participants in PROPER 2021-2022. Previously given the same ranking for the period 2020-2021, this is the second time to receive the award. At the PROPER 2021-2022 awards ceremony, K.H. Ma'ruf Amin, Vice President of the Republic of Indonesia, expressed his hope that more companies will become agents of change in environmental protection.
Medion has proven to be consistent in maintaining sustainability in line with its business development. Medion is also committed to continuing innovation and collaboration with various stakeholders to manage the environment under applicable regulations.
Medion Again Receives 'BLUE PROPER'