Medion has been serving animal husbandry for more than 45 years and continues to prove its quality follows the international standards. Medion has ISO 9001: 2008 sertification about Quality Management System and improved by recent standard, which is ISO 9001: 2015. Medion continues to take opportunities for improvement in its service.
After implementing Cold Chain Management to maintain vaccines quality within distribution process, Medion continues to keep up with the technology related to manufacture and distribution process. Medion ensures that the applied system is able to track and trace products in the market quickly and precisely by using AIDC (Automatic Identification & Data Capture) technology that change the manual process to automatic. AIDC technology enables quick, easy and accurate identification of product data and history. Why is it important?
Before further discussion, better for us to know the terms used in production and distribution activities. Batch production is the number of vaccines are produced by using the same raw materials at the same time so that they have the same quality and expiration date. Batch number, which is a number and/or letter, is used to identify the vaccines produced in one batch. Batch numbers are unique and are recorded to enable tracking or retrieval of the complete history of vaccine manufacture, end-to-end, from production, control and distribution stages. The process of tracking or tracing products based on batch number is called batch tracking. This is in accordance with Indonesian Ministry of Agriculture regulations, Kepmentan No 466/1999 about Guidelines for Making a Good Veterinary Drugs (CPOHB). This system has been implemented in Indonesia, China and Pakistan.
Recording of batch numbers must be done properly thus effective and efficient batch tracking process can be implemented. Medion currently using AIDC technology (2D barcode symbology data matrix), a method that may identify vaccines automatically, collect data about vaccines and store them in a computerized system. Many benefits are obtained by implementing AIDC technology.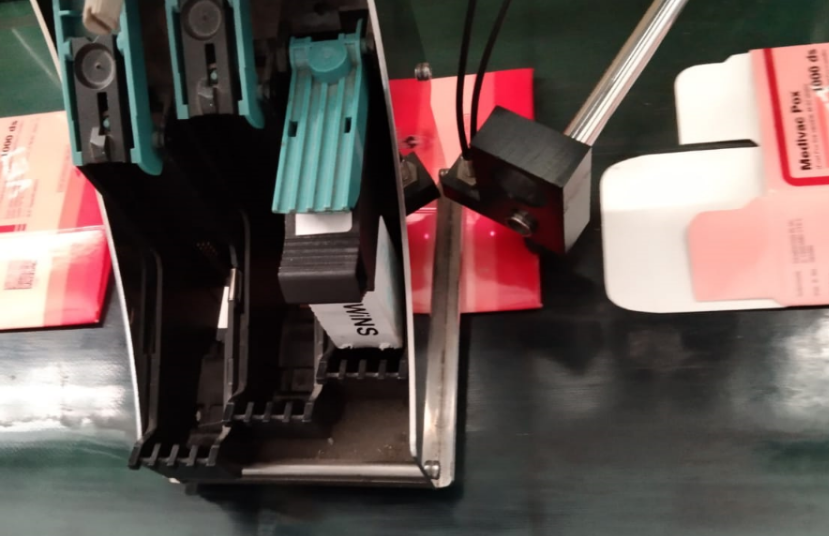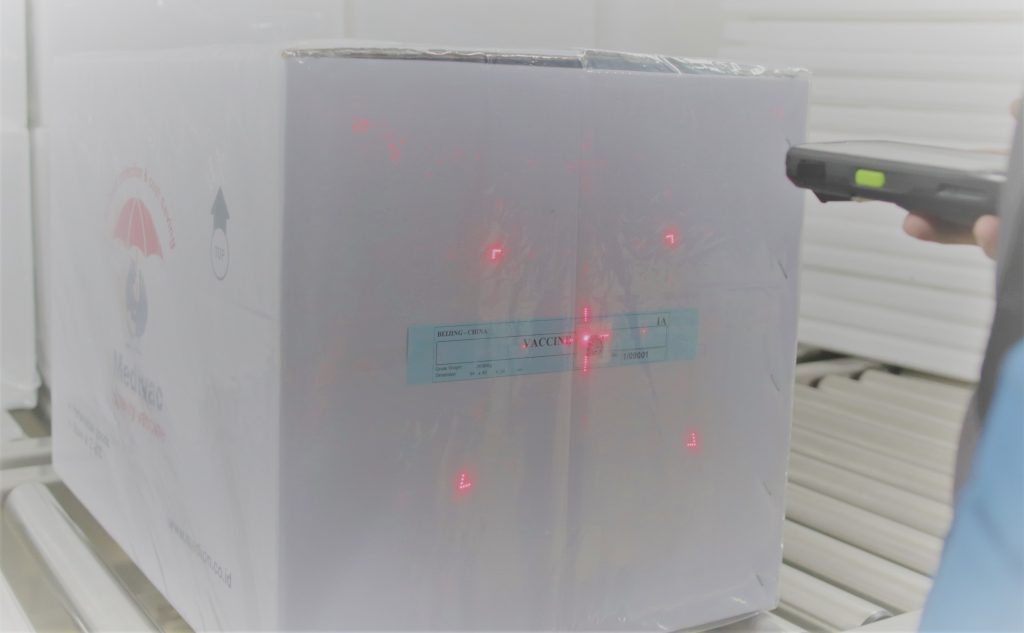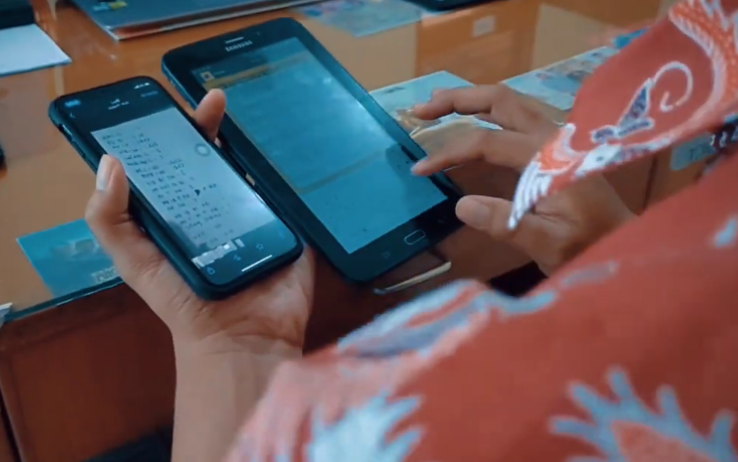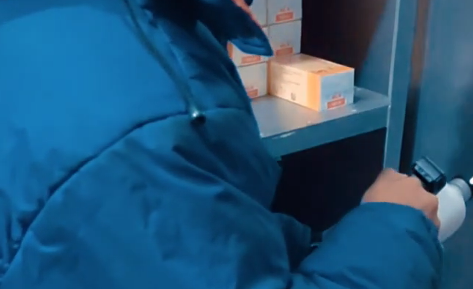 First, better warehousing activities. Because FEFO (first expired first out) system can be controlled properly. In addition, the potential errors due to human error in the process of preparing vaccines to be sent to branch offices or to farmers can be minimized. Second, efficient product tracking and tracing. With AIDC technology, vaccine tracking can be accomplished quickly, easily and accurately. This is very beneficial for farmers and producers because farmers can find out product information on authenticity, manufacturing date, expiration date or where the product comes from. In addition, tracking and tracing are useful related to product inquiries and complaints.
Third, increases audit quality. With an integrated tracking and tracing system, both government and Medion may control and monitor manufacturing documentation. The movement of products from production until distribution to farmers can be reported clearly and completely. This is not the end to maintain a customer's trust, Medion will continue to innovate and keep up with technological change.
Automatic Identification & Data Capture (AIDC) for Better Implementation of Batch Tracking