In maintaining poultry productivity, especially in layer farms, farmers must carry out strict health surveillance. Most commercial layers are kept for 2-3 years to produce eggs. In this long time period potential diseases may attack, caused by bacteria, viruses, and parasites. In fact, many laying hens are suffer from worms infestation which cause loss of profit to farmers.
Gastrointestinal tract infestation due to worms infestation is often an obstacle in laying hens productivity. It is often experienced by farmers in almost all of Indonesia. However, a farmer in Payakumbuh, West Sumatra – Indonesia, has managed to overcome the worm infection on his farm.
Jon Eddi Farm is one of the layer farm that has continued to grow since 1998. Subekti Alneri as the Chief Supervisor of Jon Eddi Farm (often called Neri), shared his experience in dealing with worm infestation that often occur in his farm. According to him, various factors such as the cleanliness of the cage and the environment are the cause of this problem.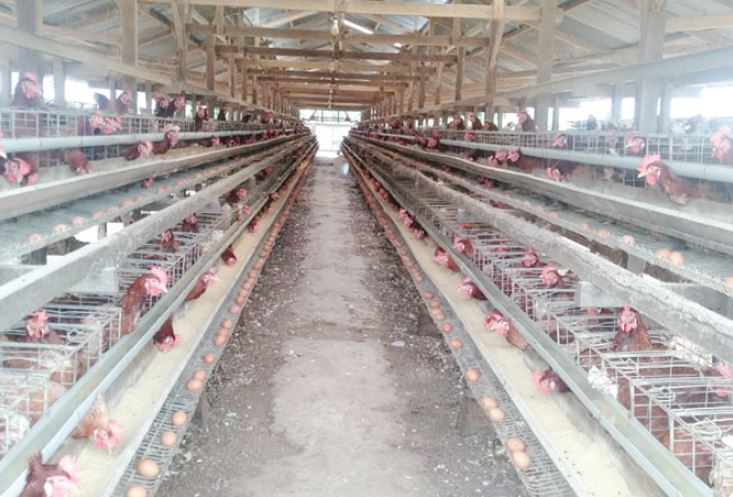 Environment can be a major factor causing worm infestation. For example, the number of flies around the farm can be an intermediary for tapeworms or roundworms infestation from other farms. The presence of worm infestation in the layer farm can greatly affect the productivity, such as a decrease in egg production due to unoptimal nutrients absorbtion," Neri explained.
Valuable experience
Decades of managing layer farms, makes Subekti Alneri very experienced in dealing with worms infestation. "We always give anthelmintic regularly at least once in seven weeks for prevention," he said.
He also shared his experiences of using deworming products that are widely sold in the market. He has used various kinds of products, but many of deworming products are not effective in overcoming worm infestation.
Neri finally tried LEVAMID based on recommendation of Medion personnel who visit his farm. "After we compared, it turned out that LEVAMID showed excellent results compared to the other, makes worms came out more. It is proven to be effective in eradicating not only tapeworm but also roundworms so our farm productivity is well maintained. The service of Medion personnel are also exceptional, we are very satisfied," he said.
The administration of LEVAMID must be repeated as recommendation. Neri revealed that giving LEVAMID 0.2 gram per kg of body weight, was very effective in eradicating worms. The best practice to administer LEVAMID is by conditioning the feed to run out the day before the treatment, so that the hens are hungry the next day. Mix LEVAMID into the feed according to recommended dose. Hunger hens will immediately finish their feed.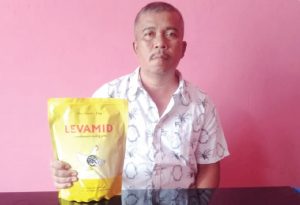 "The results are very satisfying, safe and easy to administer. LEVAMID eradicates worms completely, and effective to enhance egg production, the egg shell also becomes thicker. The use of vaccines is becoming more effective," he said.
Neri is also assisted because LEVAMID is easy to get. The packaging is designed to ensure the product quality and the size of the packaging also according to farmer needs.
"We always recommend LEVAMID to other farmers in Payakumbuh. We hope that Medion will always maintain quality and continue to innovate to make products that are useful for Indonesian farmers," he concluded
Overcome Worm Infestation to Maintain Productivity