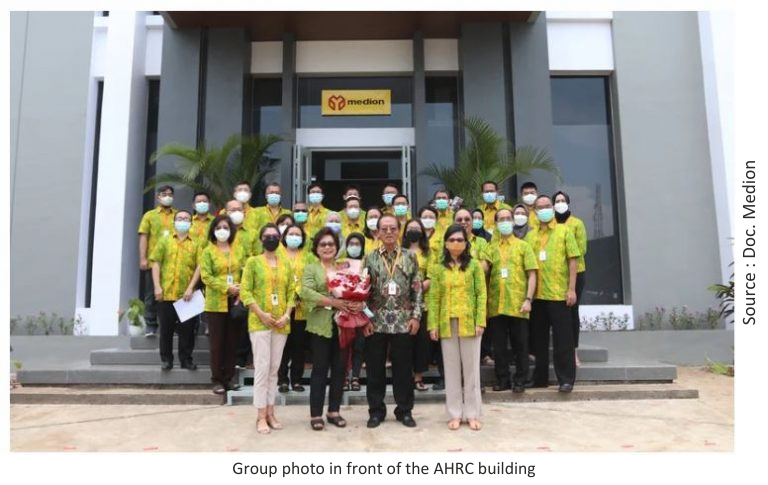 On May 10th, 2022, Melina Jonas as Biological Product Director, Elvina Jahja as Pharmaceutical Director, Jonas Jahja and Amalia as Founder of Medion, inaugurated the Animal Health Research Center (AHRC) Building in Cimareme, Padalarang, Bandung. The activity was held in a hybrid form (online and offline) and was attended by 140 people consisting of representatives from the animal health business unit and Medion's top management.
The inauguration began with opening speeches from Melina Jonas and Elvina Jahja. In her speech, Elvina Jahja said that the existence of the AHRC building could support research on animal health in Indonesia and internationally as well as to increase collaboration with institutions both domestically and abroad. In expansion, the research results can be published in journals at international conferences so that they are known by the more extensive community and could provide added value.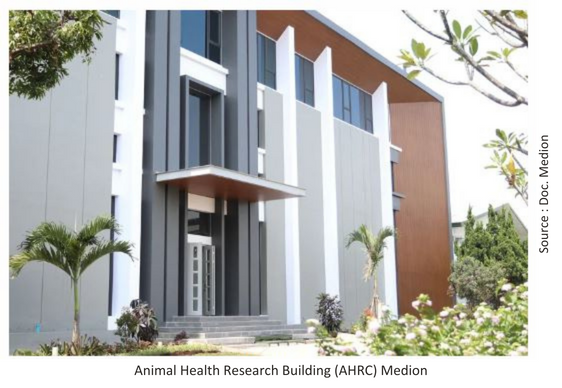 The AHRC building functions as a research and development center for various types of products related to the health of livestock and pets. This building comprises 33 laboratories, including Bacteriology Lab, Virology Lab, Microbiology Lab, Chemistry Lab, Biotechnology Lab, Instrument Lab, Product Development Lab, Analysis Development Lab and a set of fermenters for production optimization. In addition, there is also a creative space to support the innovation of researchers in seeking inspiration that can be developed into new products or methods in the future.

This inauguration activity coincided with the celebration of Amalia Jonas' birthday and the AHRC building became a special birthday gift from Jonas Jahja to his beloved wife. The event was enthusiastic with a ribbon cutting ceremony and a plant tour of building facilities. At the time of the ribbon cutting ceremony, Jonas Jahja said that cutting the ribbon was a symbol of the inauguration of the Animal Health Research Center building. "This is a good new start for work related to animal health research. And we hope that the AHRC building can be used as well as possible so it will provide benefits for the company," he concluded.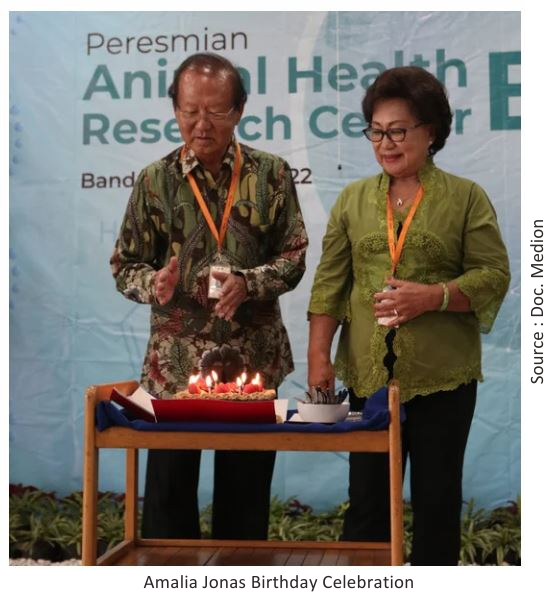 Medion Inaugurated Animal Health Research Center Building