On September 21st, 2023, PT Medion Farma Jaya successfully obtained a Certificate of Good Manufacturing Practices for Aquatic Medicine (CPOIB) issued by the Ministry of Marine Affairs and Fisheries (KKP). This certification is in line with MMAF's efforts in implementing a new regulation, specifically Directorate General of Aquaculture Fisheries Regulation No. 187 of 2023 on the General Guidelines for CPOIB Certification. The purpose of the regulation is to provide clear guidelines for manufacturers to continually produce aquatic drugs that consistently meet quality, safety and effectiveness.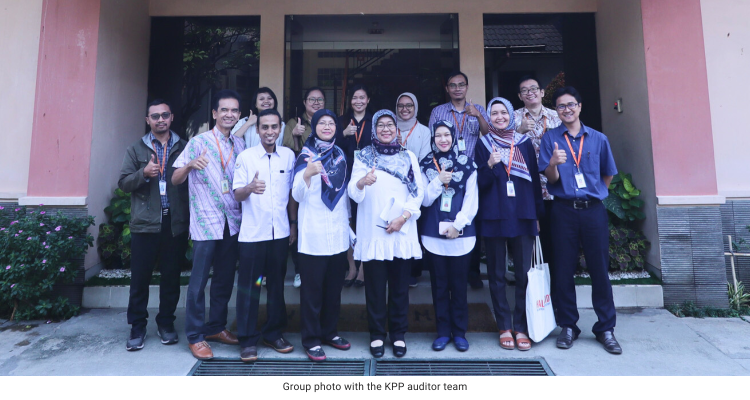 The field inspection was conducted at the Medion's Factory, Cimareme, Ngamprah, West Bandung on August 30th, 2023. The auditor team was represented by Ir. Asmaniah and Nunik Nurwijayanti, S.Si., M.Si. from the Directorate of Feed and Drugs KKP, and Didik Santoso, S.Pi. from BPKIL. The inspection process starts from the opening, followed by a visit to the production facilities and ends with a document verification. Field inspections achieved positive results.
CPOIB certification is clear evidence of Medion's commitment and innovation in producing fish health solutions to the highest standards. Medion hopes to continue to develop and maintain the best quality standards, while supporting the sustainability of the Indonesian fishing industry.
Medion Achieve GMP for Aquatic Medicine