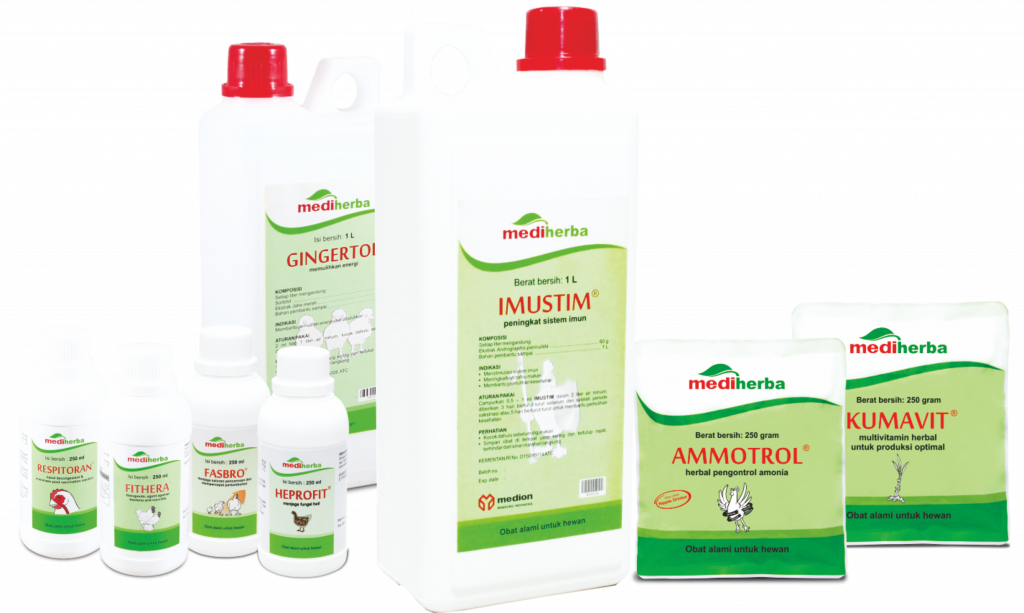 Concerns about the use of synthetic products, especially synthetic antibiotic products that are not appropriate and dosage so that they can cause resistance & residue to animals and humans, has made Medion make a breakthrough in the development of herbal products with the Medioherba umbrella brand as an alternative in supporting healthy livestock raising programs in 2013. The first products launched were Ammotrol and Kumavit.
Mediherba is a quality product containing natural herbal extracts that thrive in Indonesia, its effectiveness is guaranteed through expert research and formulated with CPOHB standards and international standards of Good Manufacturing Practices (GMP).
In improving its quality, in 2014 Medion added production facilities and laboratories to increase efficiency in drug production.
In 2019, Mediherba was introduced as an alternative to antibiotics for animal health and animal production at the International Symposium on Alternatives to Antibiotics (ATA) conference, Thailand.
Mediherba is expected to be used as an answer to the challenges of the government and the world towards alternative antibiotics for animal health and animal production.

Until now, Mediherba already has 12 registered products and continues to develop other herbal potentials to support breeders in producing livestock products that are safe for consumption by Indonesians.